In the current online world, security becomes a very crucial issue that everyone needs to take into consideration.
Day after day, we are becoming more attached to the internet, and it is almost impossible for us to live without being online.
The internet is crucial because it affords limitless amounts of information and different types of services in multiple fields, like healthcare, education, government, and business, etc.
It also connects the world, over 3.5 billion people are online nowadays.
The internet is available to anyone and everyone.
We can connect our devices to different Wi-Fi hotspots and routers in almost every place, like home, office, company, hospital, universities, schools, and even in public places like malls, coffee shops, restaurants, etc.
Even though the internet is becoming less expensive with time, there are some folks who enjoy using it for free, and as far as you are concerned, these folks could be your neighbors.
And I do not doubt that you want to stop this from happening. If you are, then read on!
The Reason Behind hiding your wireless from your Neighbors: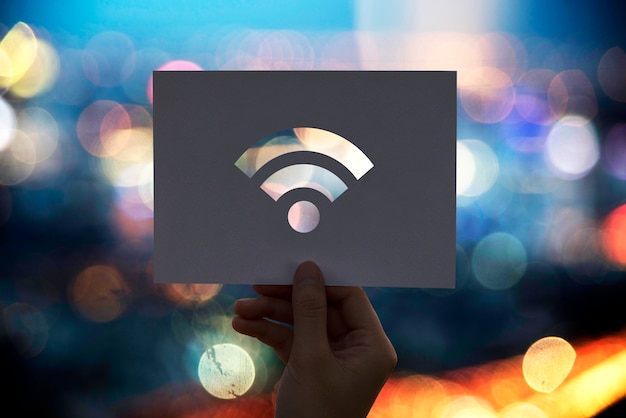 Being a good neighbor has its benefits. You may want to share with them things like an occasional cup of sugar or a relaxed good conversation, but your wireless network should not be one of those things.
Sharing your wireless with neighbors won't only slow your internet service and add more fees, but it could also get you in hot water with the law if your Wi-Fi has been used for an illegal activity that is mostly done by Dark Web Criminals.
Fortunately, there are some things that you can do in order to hide your wireless network from your neighbors or any person passing by or wanting to take advantage of your Wi-Fi network.
Now, here is what you should do:
1/Change your settings:
You need to make sure you are not using the default using your default username and password.
Log into your router's control panel with the manufacturer-provided IP Address, then check out the connected devices list, it will show you all the devices that are using your Wi-Fi network.
2/Strong Password:
The first thing to do is change your password into a strong one, it should be of 8 characters minimum, you can add a good mix of numbers, symbols, and characters.
If you set this kind of password, it becomes a little difficult for others the access your Wi-Fi. Also, do not forget to change your username from time to time; this will trick your neighbors and won't know which Wi-Fi belongs to you.
3/Using WPA – II Standard for authentication:
The second thing is to use WPA to your Wi-Fi. The WPA will help secure your wireless internet connection, and it will come up with more advanced and developed data encryption, which is a necessary component of wireless security.
So. If you haven't already turned it on, go to your wireless manual and enable WPA encryption by setting a strong password that your neighbors can't have access to. For more security, make sure the router encryption is set to WPA2 or WPA3 for newer routers.
4/Make the Wi-Fi disappear by hiding the network's SSID:
You can make your Wi-Fi recede from view and disappear simply by following the next steps:
Find the menu for the Wireless settings
Go to Broadcast SSID and choose Yes
Then type Apply and voilà!
You can also change the SSID name to a more complicated one that only you know about. This will stop hackers from cracking your wireless encryption.
Final thoughts:
Security and precautions are required to prevent your friends or neighbors from hijacking your Wi-Fi network. You need to take these tips and actions we provided to you into consideration.
So, we hope this article is helpful and that it will help you protect your network and kick any of your unwanted friends or neighbors off.
Read Also: